Audio, lights, rigging and video
Our rental stock can be divided into the following divisions: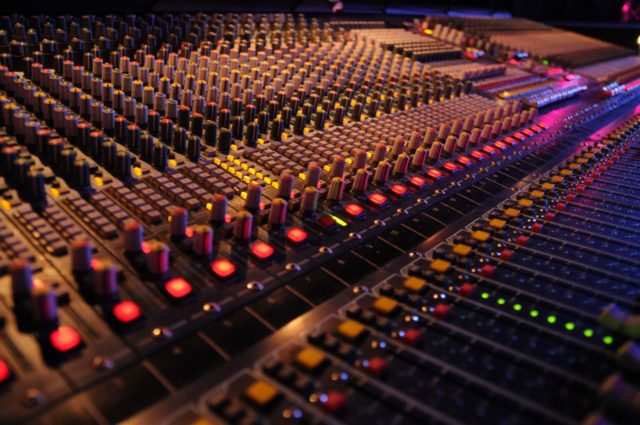 Audio
Purple Group is the only company worldwide that is a member of both Synco and L'Acoustics. Therefore we can offer a huge range of different audio systems, we will help you choose the system that best suits your needs.
We offer a broad range of (digital) mixing consoles, wireless systems and a one of a kind infrastructure to provide you with the best sound performance.
Lights
We offer a wide range of intelligent fixtures as well as conventional, old school fixtures. Our stock is updated yearly to accommodate the latest developments and innovations in the market.
Any production of any size has been pre-produced before the set design is constructed. Drawings, 3D-renders and even WYSIWYG-shows provide our clients with a good impression of the final performance and ensure the production will be constructed safely and efficiently.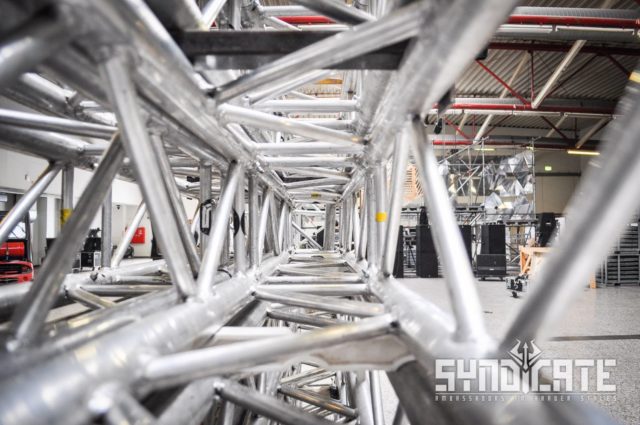 Rigging
Safety is our highest priority during the construction, particularly when it comes to rigging. All of our gear is subjected to strict tests every year, as well as visual inspections after every use.
Experienced designers make calculations in advance to every project, which result in so-called rigging plots. After verification by constructors and project leaders the construction team will use these plots to ensure your production is constructed safely and efficiently. So safety first when it comes to rigging!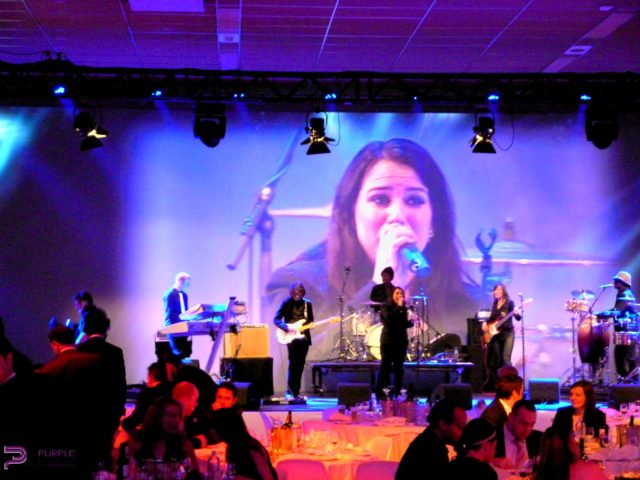 Video
In the past decade visuals played an ever-increasing role in set design and the audience's experience. LED screens and video are more important than ever before and became an essential part of the technical production.
We offer a wide range of LED screens, LED strips and projectors in our rental stock. In addition you can call upon us for more complex video projects or live registration. These projects we handle in collaboration with our AV partners.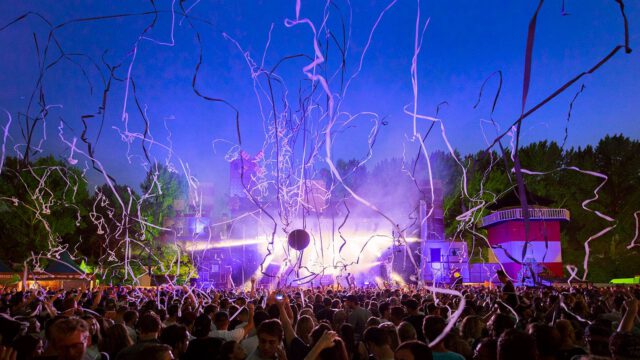 FX
Special effects will add to the overall experience of your audience.
We have several FX systems in stock, including  CO2 shots, CO2 guns, confetti shots and streamers, Pyro effects and Kabuki systems.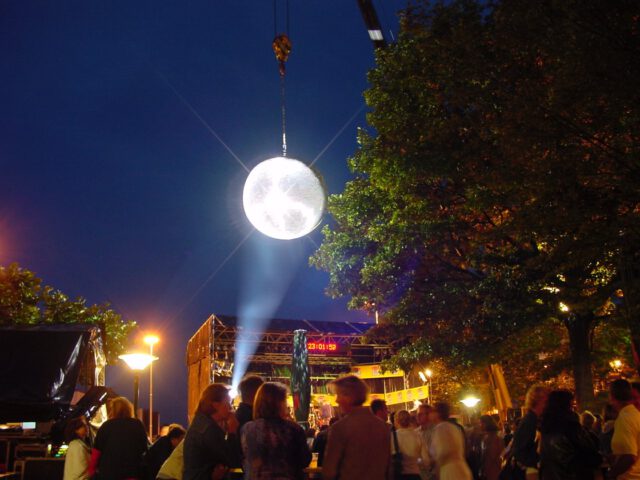 Specials
Some of the more outstanding items in our stock are offered by very few companies, or in some cases exclusively by Purple Group.
We refer to these as our specials. The specials division of our stock includes rolling risers, truss rooftop systems, a two metre mirror ball and a mobile production office with an integrated WYG-studio.